Our products
The product portfolio includes more than 700 different products.

Main categories:
Feather & down pillows and duvets

Natural fiber products

Synthetic fiber products

Products with memory foam fillings

Bed Linen (mainly for hotels)

Terrycloth products (mainly for hotels)

Mattresses (mainly for hotels)
We offer individual, personalized production based on your specific requirements!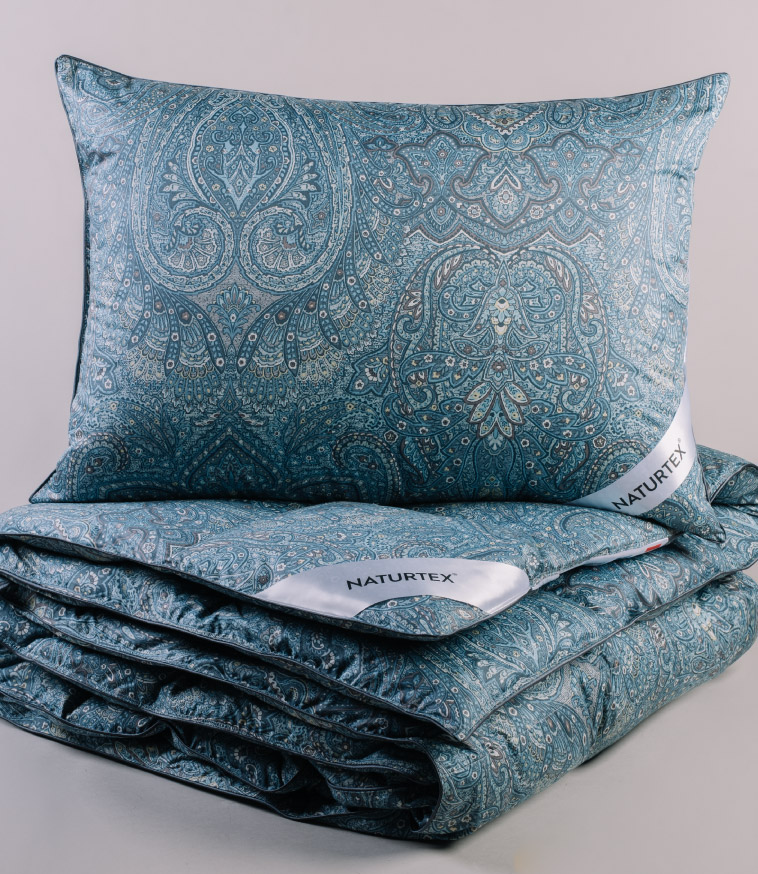 Feather & down collection
The main manufacturing profile of Naturtex® is the production of down and feather filled quilts and pillows. Our clients can chose between many different fabric qualities, and we offer a wide range of 100% cotton downproof fabric of European origin.
The type of filling material varies according to our clients' needs, from soft and economic small feathers, to the highest composition of Hungarian White Goose Down. Naturtex® employs a special method using natural thermal water during the washing and sterilization process of feathers and down.
The NOMITE® mark indicates, that all our products are highly recommended for guests with allergies.
We fill our comforters with large-cluster, selected, Hungarian goose down.
The raw feathers used are continuously documented and can be tracked any time in the Naturtex Traceability System (NTIS), which was developed on the basis of the EDFA Traceability System and Code of Conduct. This includes the whole production process, from the place of origin to finishing of the down bedding. We buy and process only machine plucked feathers from audited farms and slaughterhouses, fully satisfying European Convention crieria for the protection of animals kept for farming purposes.

The Natureal Fiber Collection benefits from the nature-given qualities of natural fibers such as tencel, cashmere and bamboo. Each can be combined with different finishing and filling weights.

Polyester filled products are becoming more and more popular with our customers because of the exceptional shape-preserving and easy-cleaning features which give a feeling of comfort similar to natural materials.
The two-in-one combination of polyester and cotton promotes a restful and healthy sleep, through the perfect harmony of high-quality materials.
We offer a wide production range of different fabrics, filling materials and technology, so that every hotel can independently provide the right items to satisfy their guests!

If you have any questions, contact us by filling in the form below!